As spring arrives in earnest (and unusually early here in Virginia), we're reminded that Lent is about repentance, but ultimately it is a season of renewal.  In this season of pandemic, at CSCS we likewise want to hold both the anxiety and suffering, and the promise of healing and hope.  So in the midst of the reality of social distancing, closed schools and businesses, and added stresses in life: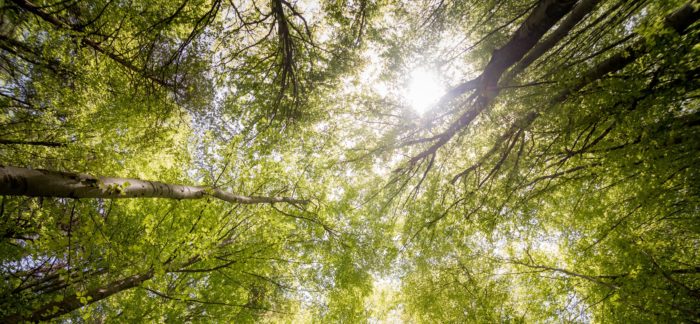 We remember that we are a community, and we are going through this together.  We offer our prayers of support, wherever this time finds you.

We remember and rejoice in the acts of kindness, and how people face this pandemic with a spirit of civic cooperation.  We can come together to address these big problems in the world.

We remember that we are beholden to our planet, not just for that which can harm us, but for that which sustains and gives life.  As spring arrives, we are reminded of the physicality of this world, and how that includes the beauty of creation.

We remember that these impacts hit some harder than others.  We are called to respond ina spirit of justice, forming our actions based on how to best care for those who are most impacted, and yet who have less voice.

We remember that we can work towards a new season.  We have agency in this crisis, just as we have agency in the climate crisis, and we are committed to working together for a better future

---
We know that many of you follow CSCS' activities, so we are taking this as an opportunity to update you on our activities, and how they are adjusting to the impact of the pandemic.  

Empowering our churches with Congregational Engagement: Our next event, the one day "Caring for God's Earth: A hopeful response to the climate crisis" event in Lititz, PA, has been postponed.  Doug Kaufman, Director of Pastoral Ecology, has led a series of successful retreats since 2018, engaging 145 participants from 102 congregations. These events will continue once it again becomes possible to schedule events. You can read more about past events here.

Supporting the next generation with Student Programs: Our student programs are all moving forward.  Campus sustainability ambassadors were active on 7 Mennonite campuses the past year, holding over a dozen events to promote climate-related issues.  We are moving forward with adding ambassadors at 2 campuses in Canada for next year.  We have incoming applications for our summer Internships (most of which can adapt to working online) than ever and are nearing the final selection of our Climate Futures Fellows for this coming year. If you have any questions about our Student Programs, please email our Student Programs Coordinator, Daniel Bellerose, at daniel.bellerose@emu.edu.
Bringing together leaders at our Sustainability Summit: The Sustainability Summit for Mennonite Higher Education, scheduled for June 1-2, has been postponed.  This first-of-its-kind gathering of sustainability leaders from 10 Mennonite Higher Education institutions will go forward when we have determined a new date.
Hearing from Global Voices: We continue to plan for more events bringing in the voices of those most affected by climate change from around the globe.  Watch our social media for announcements for where to hear these speakers in the coming year.
Advancing Innovative Solutions: We continue to support experts from our partner institutions who are researching new ways to address the climate crisis.  You can find descriptions of some of these projects in our most recent newsletter.
Increasing our impact by building support for CSCS: As part of our strategy to push out our boundaries in expanding our impact and visibility, Anna Ruth Hershberger joined CSCS in February as our new Advancement Director.  The pandemic is not slowing down Anna Ruth's enthusiasm for seeking out and having engaging conversations with those of you who want to be part of our community!  You can contact her at advancement@18.213.234.181.
Thank you for your continued support for the Center in this trying time. We will get through this together.

The CSCS Team.
Doug, Anna Ruth, Daniel, and Doug