This year's Climate Futures Fellows have been hard at work the last few months, as they work towards releasing the first episode of their podcast, Shifting Climates, on January 1st.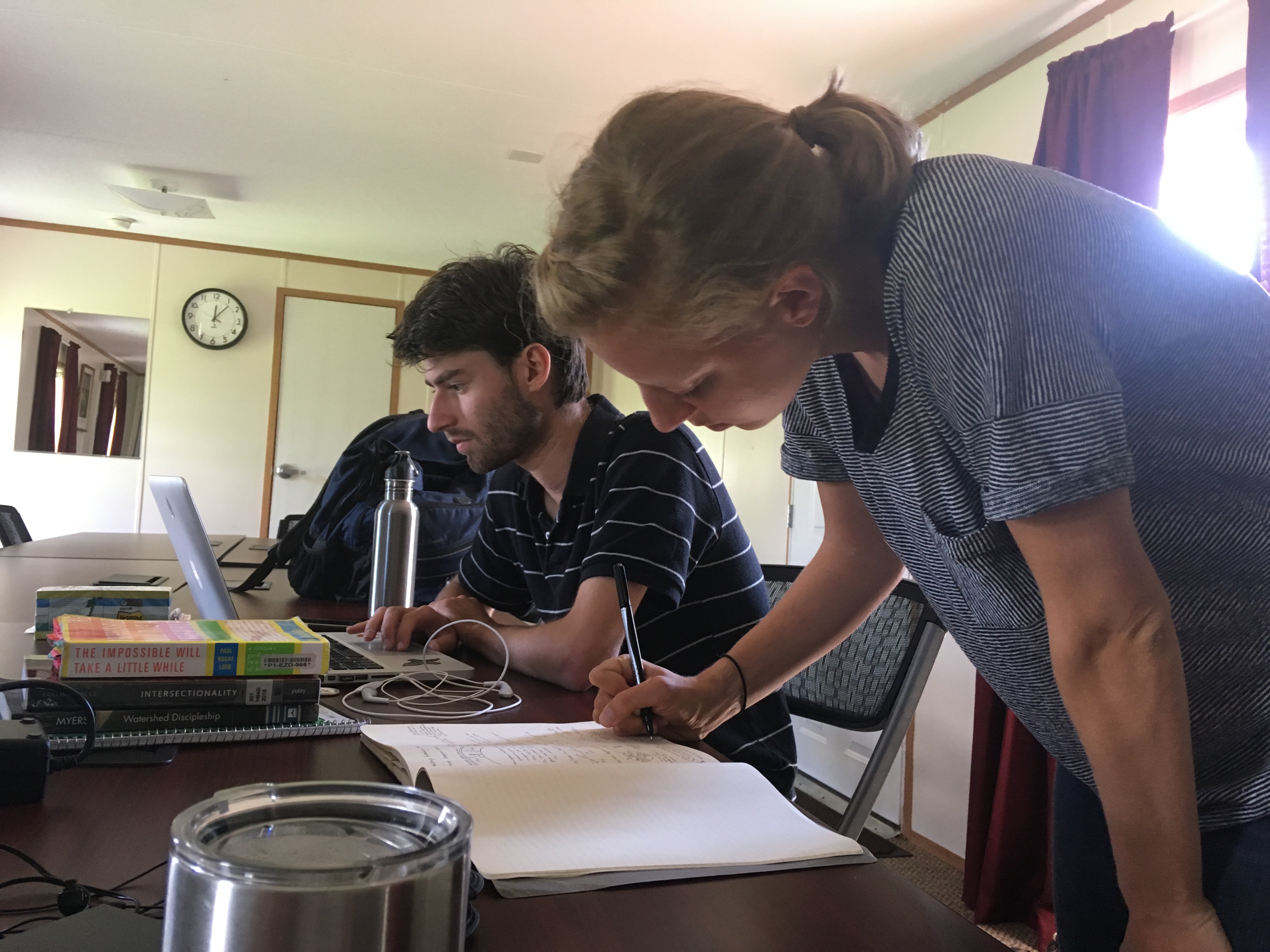 The podcast is an exciting step in the Center's progress toward attempting to communicate climate issues with the broader Mennonite church. With interviews ranging from West Virginians living in the heart of coal country, to directors of organizations trying to deal with climate change head on, the Fellows hope to appeal to a wide range of audiences, with a wide range of content. 
Their first season, which will begin to come out on January 1st, with episodes released every week after, will document their travels on the east coast, and conversations during those travels.
In preparation for their first season, Sarah Longenecker, who has been working on photojournalism and web design for the project, has created a website where you can follow along with their content. Find their website here to learn more about the podcast, and follow their journey this season.
This week also marks the release of the Shifting Climates trailer, which offers a preview at what the season will be like. You can hear it for the first time here, and find out for yourself what our Fellows have been up to!