Campus Climate Ambassadors: Fall Update
The Campus Climate Ambassadors program is a new student program at CSCS which promotes connection between Mennonite college students in the US, and promotes sustainability on their campuses. It brings together students from every Mennonite and Mennonite-Brethren college in the US for training on climate communication, and for action on their campuses.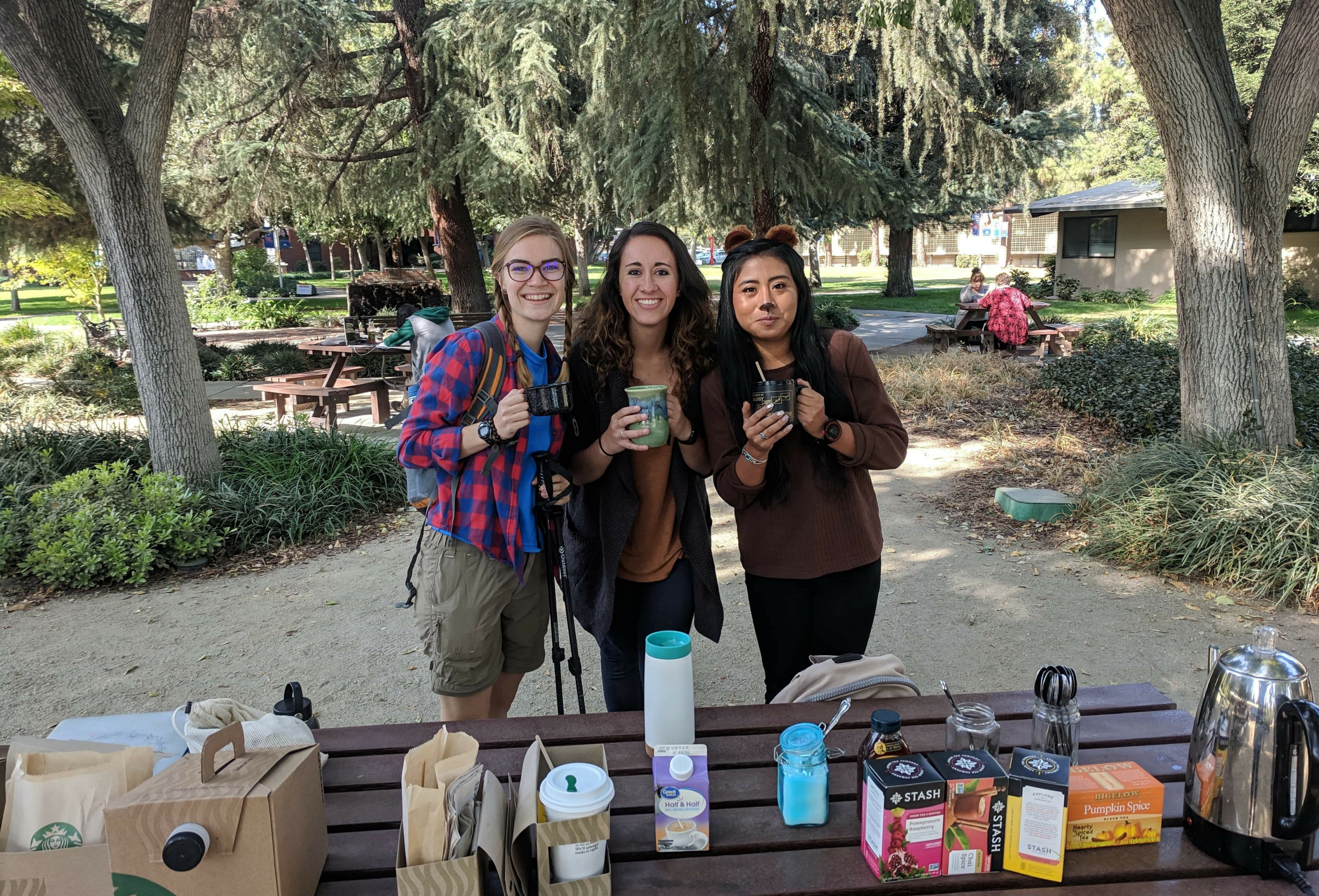 The Center's first cohort of Campus Climate Ambassadors have been hard at work so far this year, engaging their campuses and their communities on climate action. Several Ambassadors have already hosted events, and many others have exciting things coming up soon. This is the first time many of the Mennonite campuses have had connections with CSCS, so it is exciting to see how successful the students have been so far. Hopefully, we are establishing connections now that we will retain far into the future of the Center.
Each Ambassador has to plan two events during their time working with CSCS, and also work to foster connections between the Mennonite colleges. Here's how they have been doing so far:
Gabe Miller is our Ambassador from Goshen College. He helps run the EcoPax club on campus, and the weekly Sustainability Potlucks! Right now he is working on planning an event in collaboration with Young Evangelicals for Climate Action which he hopes will help students on campus consider how and why they should get involved with political action. In partnership with the Black Student Union, Latinx Student Union, and the International Student Union, he hopes to use the event to forge a shared vision of political action, which includes social and environmental justice. 
Taytum Miller is our Ambassador from Tabor College. She works with the Green Club on campus, as well as the Science Club! She is working on planning an event which will encourage a wide variety of students to attend, so her focus will be on both education and fun. With the Green club, she has been participating in talks with the city of Hillsboro to get a larger dumpster on campus for recycling, which she hopes will increase students' likelihood to recycle on campus, and raise awareness.
Andy King is our Ambassador from Eastern Mennonite University. He co-leads the Earthkeepers club on campus and was a leader in EMU's Student Solar Project this year. Andy is planning an event on campus in the spring, which he hopes to put on with the Black Student Union and Young Democrats. He plans to bring Reverend Paul Wilson, pastor of Union Hill Baptist Church and one of the leading faith voices against the Mountain Valley Pipeline, to campus to have a conversation with students and staff about environmental racism, and what students can do to work against it.
Katie Isaac (pictured above) is our Ambassador from Fresno Pacific University. She leads the Shalom Club on campus, and was also our Faith Outreach Intern this summer! She put on the first event of the year, a month long "Lug-a-mug" challenge, in which students, faculty and staff who signed up for the event were challenged to bring reusable mugs everywhere, and consider the impact their waste would ordinarily have had. They had over 50 sign ups, and the event will even be featured in the Sustainability Alumni Network newsletter!  Next semester she plans to start Sustainability Potlucks modeled after similar events which she learned about from Goshen College students.
Emily Kondziola is our Ambassador from Bethel College. She works often with the Environmental Club on campus, and often discusses environmental issues with SGA and administration! Emily is interested in pushing forward a petition that was circulated to demand more attention to climate issues on campus, by setting up a conversation space for administration to meet with students, and hear their thoughts on upcoming changes to the college. She is also working on creating posters about the effects of climate change on their local community and on the state of Kansas.
Alicia Loch is our Ambassador from Bluffton University. She works with the Eco Club on campus, and is also applying for a Fellowship to continue working with the Center next year! She is currently working on helping to sponsor the distribution of reusable straws on campus, as well as trying to advocate for more recycling on campus, and more energy efficient light bulbs. She hopes to use her senior research, which looks at the sustainable practices of the student body on campus, to inform her events. 
Anna Zehr is our Ambassador from Hesston College. She is the student representative on the Campus Stewardship Council, and works to educate students on sustainability with the campus environmental club! Anna put on an event recently which advocated for alternative Christmas gift-giving. They gave people the opportunity to make recycled cards and educated them on ways they might give sustainably. She is also currently working on getting a water bottle filler installed in the student common-area so that students will be more likely to use reusable bottles on campus. 
We are so excited to have seven amazing students working with us this year, and look forward to all that they will do before the school year ends!