Starting this year, the Center will be publishing organization highlights. These regular articles will focus the spotlight on organizations which are doing innovative work in climate solutions, faith engagement, and sustainability. From our strategic partners in the Mennonite world to interfaith organizations working for climate advocacy, we hope to use these articles to showcase organizations working alongside us for a better world.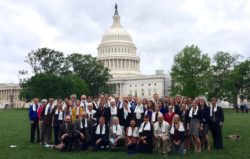 "Climate Caretakers is a global community of Christians committed to prayer and action on climate change.  We believe climate change poses a tremendous challenge and represents one of the greatest injustices experienced in modern history.  As such, our faith compels us to respond with urgent prayer, faithful action, and the love and hope founded on our faith in Jesus Christ." This powerful statement inspires the mission of Climate Caretakers, a ministry of Care of Creation, which has worked with a variety of organizations in the past, including Christian Reformed Church and Houghton College.
With so many passionate organizations behind them, Climate Caretakers brings a powerful voice to the creation care discussion. Their focus is providing Biblically-based responses to climate change, and clear paths to action for Christians.
For many Christians in the Creation Care movement, Climate Caretakers has become known for their weekly prayer emails and monthly action items, which offer different levels of engagement for those interested in climate action. Each month, their newsletter offers three options for people interested in taking action: "First Steps", "Dig Deeper", and "All In". Having different levels of engagement allows people to respond based on their ability, and their readiness to make lifestyle changes.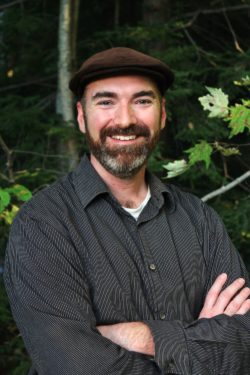 This emphasis on action comes from what Climate Caretakers see as a God-given responsibility. According to Brian Webb, Director of Climate Caretakers, "God's word gives us responsibility for stewarding this planet.  That means we are accountable for our actions that either hurt or heal his creation.  Christians have more reason than anyone to care for the environment and to act on climate change because we worship the Creator who made it, who called it good, and who told us to steward it."
Their commitment to climate action and stewardship came to a culmination last year, in their event, Acting in Faith: 100 Days of Prayer and Advocacy. They encouraged participants to pray every day for 100 days, and sign a letter to their member of Congress demonstrating their commitment to climate action. The 100 days ended with an event in Washington, D.C., called Evangelical Climate Advocacy Days, in which Evangelicals from across the country came together to train, and lobby Congress for climate action.
Since the event, they have been focusing on regular action items and advancing participation in their Climate Caretaker Commitment. The commitment is available to sign on their website, and states simply, "As a follower of Jesus I seek to honor God and love my neighbor by committing to pray faithfully and act boldly to care for the climate."
We at the Center are proud to be a part of a movement that includes organizations as passionate and engaged as Climate Caretakers. Their understanding of the urgency of climate change and their passion for faithfully responding to that urgency is inspiring. "If we are to love our neighbors as God commands us," says Webb, "then we must respond with faithful urgency to this global problem.  That's why we see climate change, not as a political issue, but as a moral problem that we–as Christians–must respond to."
Find out more about Climate Caretakers work on their website, and sign onto their climate commitment here.